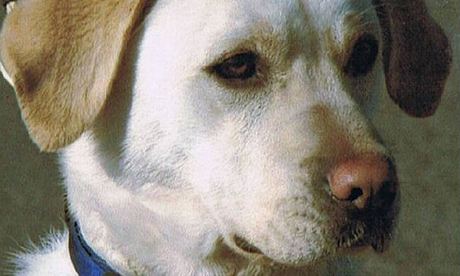 We attribute nobility to animals such as the British army labrador killed in Afghanistan. But humans are the only species to memorialise what is lost
Animals cannot really be "gallant". They cannot be cowardly either. Neither can they hate, murder, torture or campaign for peace. All these, like war itself, are unique to humans.
That has not stopped an organisation called the PDSA giving its Dickin Medal posthumously to Sasha the labrador, who was killed by a Taliban ambush in Afghanistan along with her handler, Lance Corporal Kenneth Rowe, in July 2008. They were on patrol searching for explosive devices when they were shot.