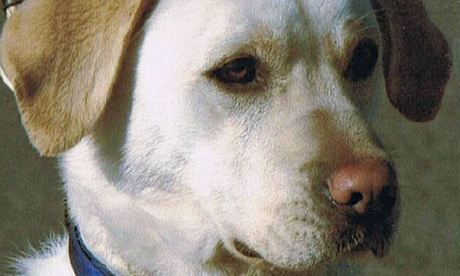 PDSA awards 'animals' Victoria Cross' to Sasha the labrador for helping save lives by detecting explosive devices
A British army dog that helped save lives by finding explosive devices in Afghanistan is to be awarded a posthumous medal by the animal charity PDSA.
Sasha, a four-year-old labrador, was killed along with her handler, Lance Corporal Kenneth Rowe, in a Taliban ambush in July 2008. The two were shot dead while on patrol from a remote base in Helmand province.