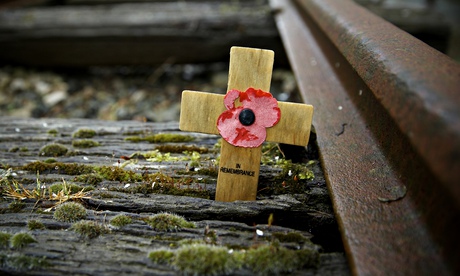 150-acre garden in Staffordshire has become closest thing Britain has to a national centre for remembrance
On Friday morning, as presidents and prime ministers, royals and a dwindling number of veterans head for the beaches of Normandy to mark the 70th anniversary of D-Day, another group will assemble in silence, wreaths in hands, on the site of a former gravel works next to the A38 south of Burton upon Trent.
It will be a solemn occasion, but not, in Staffordshire at least, an unusual one. "It is going on here all the time," says Sarah Montgomery, the managing director of the National Memorial Arboretum, which inhabits the reclaimed site. "Most days of the year between April and September there are reunions of associations or regiments who have had a memorial dedicated here, getting together to share comradeship and pay their respects." As she speaks, an elderly man in a blazer and regimental beret passes by carrying a poppy wreath.