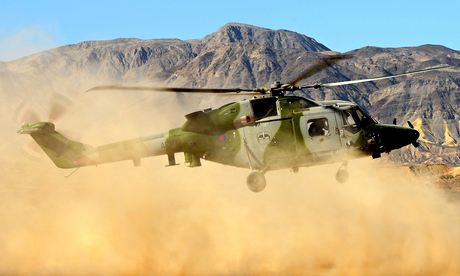 William Hague says deaths of five British troops in Lynx aircraft in southern Afghanistan were likely a tragic accident
The British government has rejected claims that the Taliban shot down a helicopter which crashed in southern Afghanistan, killing five British military personnel, saying the deaths appeared to have been a tragic accident. The local Afghan governor said no insurgents were near the site at the time.
The Ministry of Defence was expected to name the five dead personnel late on Sunday. The victims were identified only as three members of the Army Air Corps, from RAF Odiham in Hampshire, an RAF serviceman from the same base, and a reservist from 3 Military Intelligence Battalion, based in London.