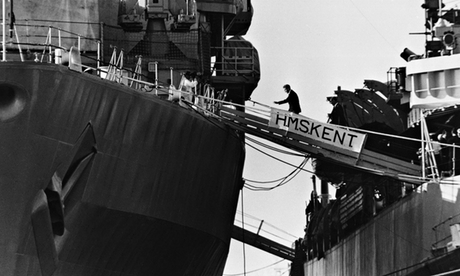 Non-white personnel serving aboard HM ships due to visit South Africa are told to stay on board, or be posted elsewhere
The Ministry of Defence issued a statement last night indicating that British sailors who visit South Africa next month – including coloured sailors – will be expected to obey laws of apartheid, or stay on their ships.
When the three ships – Kent, Arethusa, and Olynthus – reach Cape Town on June 12 on a five day visit, the South African government will have high hopes that they will compensate it for the rebuff it suffered when the US aircraft carrier Franklin D. Roosevelt called at Cape Town earlier this year. The carrier's multi-racial crew was ordered at the last minute not to accept any of the hospitality laid on.