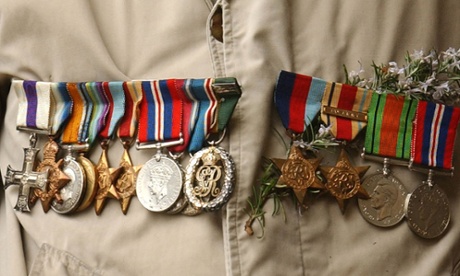 Progressive thinkers tend to demur from any discussion of Australias military history. It's a shame, as there is much to embrace without glorifying the idea of war
My family, like so many others around Australia, was directly affected by conflict. My father served in New Guinea in the second world war. He didnt talk much about what he had been through, and often spent Anzac day alone in his shed. In 1995, 50 years after that war ended, I wrote him a letter thanking him for his service. It said:
Australia is a great country our democracy, our sense of justice, our humour, our egalitarianism all things worth being vigilant for. I dont think Ive ever said thank you for what you did then, but I am now.
Today's politicians in Britain use past wars to bolster our flagging belief in national austerity or to compel us to surrender our rights as citizens.